Posts Tagged 'ISO 15378-2017 Certification'
Global Manager Group, leading name in ISO documentation, ISO training and Certification Consultancy has re-introduced its product D141 – ISO 15378 Documentation Kit as per newly revised standard ISO 15378:2017 requirements.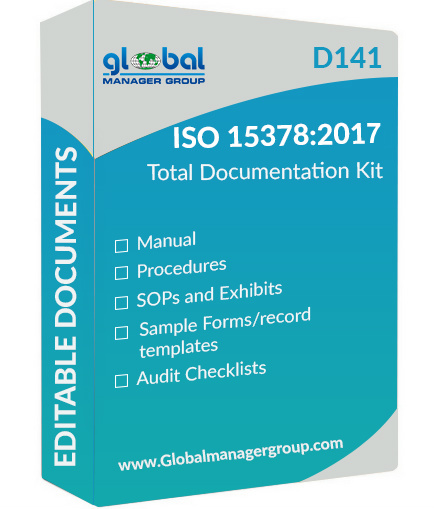 The newly upgraded ISO 15378:2017 standard has been released by International Organization for Standardization (ISO). The new edition of the standard has had some key changes. The experienced team of ISO Consultant of Global Manager Group has started work on revising this ISO 15378:2017 Documentation kit as per newly revised ISO 15378:2017 standard and make it available online in very short time of release of standard. This readymade ISO documentation kit contains ISO 15378:2017 documents like manual, procedures, SOPs, exhibits, sample forms, audit checklist, etc.
Mr. Devang Jhaveri, Managing Director of company stated, "The set of documents provided by GMG for ISO 15378:2017 Certification, that helps medicinal product packaging material manufacturers who want to update their existing 2015 system to ISO 15378:2017 or implement ISO 15378 system certification first time for new clients. The vision and aim of the company is to provide accurate solution for documentation that makes overall certification process quick and effective."
With this product re-launch, Global Manager Group has committed to deliver Readymade ISO 15378:2017 Documentation Kit at very competitive price at just 899 USD, which covers sample templates that are written in simple English and easily editable format. The user can update total documentation templates as per organization working system and create own documents for their company in quick time.
Also provides Free Demo and Sample Documents to find out more about how it can help organisations in ISO 15378:2017 Certification