Posts Tagged 'PlastIndia2018'
8-Feb 2018 – NCQC – Global Manager Group is taking participate as exhibitor to world's largest Plastic Industry exhibition, PlastIndia2018. Plast India 2018, world's third largest plastic industry exhibition starts at Gandhinagar Exhibition Center – India, from 7 to 12 February 2018. Global Manager Group aims to associate with more plastic & packaging industry, which are looking for Quality certification as well as NABL accredited instrument calibration facilities.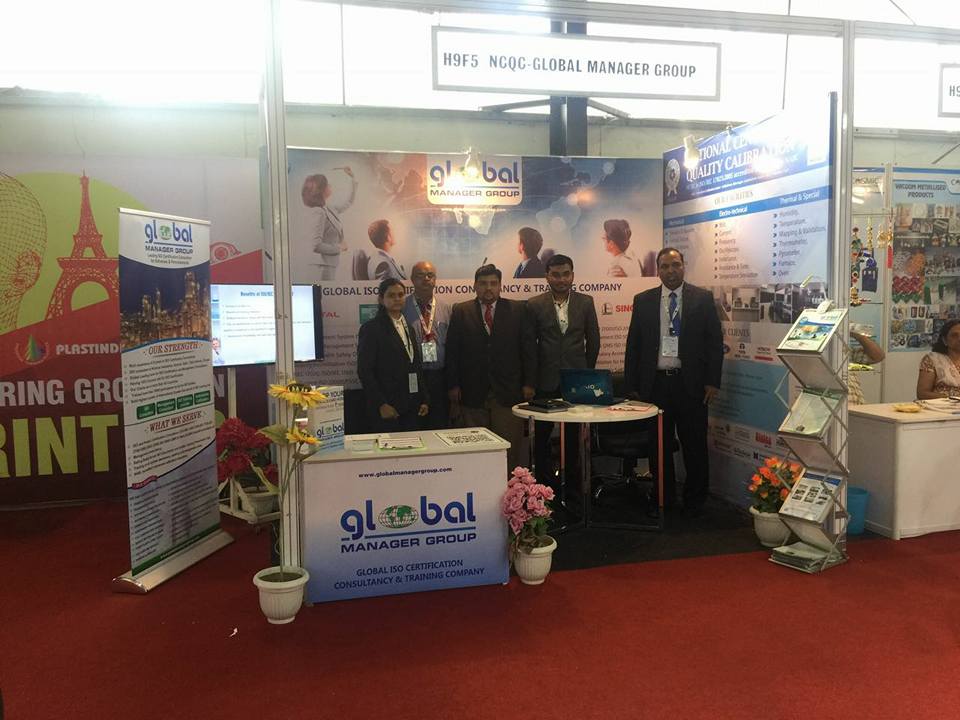 Mr. Devang Jhaveri, owner of Global Manager Group will be available at Plast India Exhibition at stall no. H9F5 on 9 & 10 February 2018. He will be there to share his experience working with industrial, R & D, Petrochemicals and Refineries as well as Laboratories as an ISO Consultant. The six-day exhibition is going to be world's third largest exhibition organized till date for Plastic industries. Global Manager Group aims to take participate in this event to offer a floor for all delegates to interact with experts in instrumentation, plastics, petrochemical, and packaging industries. GMG Also provides platform to all exhibitors from plastic manufacturers, instrument manufactures, packaging material manufacturers etc., to get in touch for their instruments calibration requirements by National Centre for Quality Calibration, leading NABL accredited calibration laboratory in India.
Global Manager Group has been providing management consultancy services and training since 1991 and has more than 2700 clients in more than 45 countries. The industry leader in ISO consultancy has over 20 years of experience, working with industrial, R & D, and Laboratories as well as management systems consultancy. The company has own Instrument calibration laboratory at Ahmedabad, as name of National Centre for Quality Calibration. The company has international reputation for ISO/IEC 17025 accreditation consultancy. So far the Company has conducted more than 100 courses on ISO internal auditor training and ISO system awareness training. Many laboratories have got ISO/IEC 17025 under his project management in GCC countries including Saudi ARAMCO, Yanbu Refinery, Gulf Laboratory, NAP Laboratory, Riyadh Refinery, Al-Hoti, Q Chem., Geotechnical lab, International Laboratory, aDoha Technical Lab, Qatar Engineering Lab, Qatar Industrial Lab, Jeddah refinery laboratory, technical laboratory etc.
More News and Updates about Global Manager Group visit blog.globalmanagergroup.com